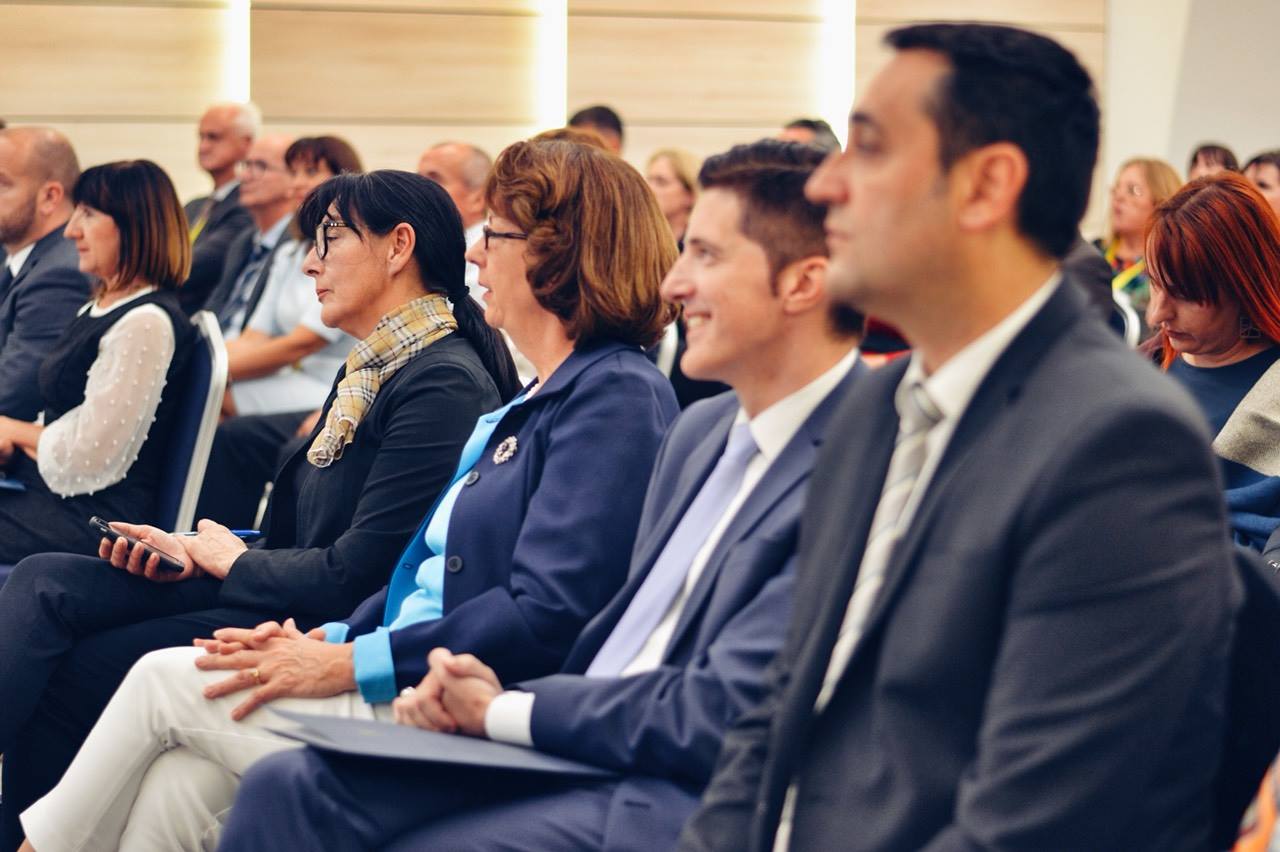 20th CIVITAS Annual Strategic Planning Meeting was held on October 12-14, 2018 in Neum and gathered 122 participants, including 6 Cantonal Ministers of Education, Head of Office for Education of Brcko government, Head of the BiH Agency for preschool, elementary and high school education, Deputy Minister of the Ministry of Civil Affairs, representative of the Federal Ministry of Education, Directors of Pedagogogical Institutes of Republika Srpska, Sarajevo Canton and Zenica-Doboj canton, PI advisors, University deans and professors, elementary and high school teachers and high school/university students.
The United States Ambassador to Bosnia and Herzegovina, Maureen Cormack, addressed the participants at the Opening Ceremony as the Conference Keynote Speaker.
Program of the conference was composed of plenary and parallel planning sessions and addressed a 5-year vision in the following areas: Contemporary Issues in CE Classroom, Educational Management and Democratic School System and InnovativeCE course components. Ms. Holly Zardus, the Attaché for Culture and Education of the US Embassy Sarajevo held an educative and inspirational panel session titled "Multiple perspectives in teaching for active and responsible citizenship" for all conference participants.