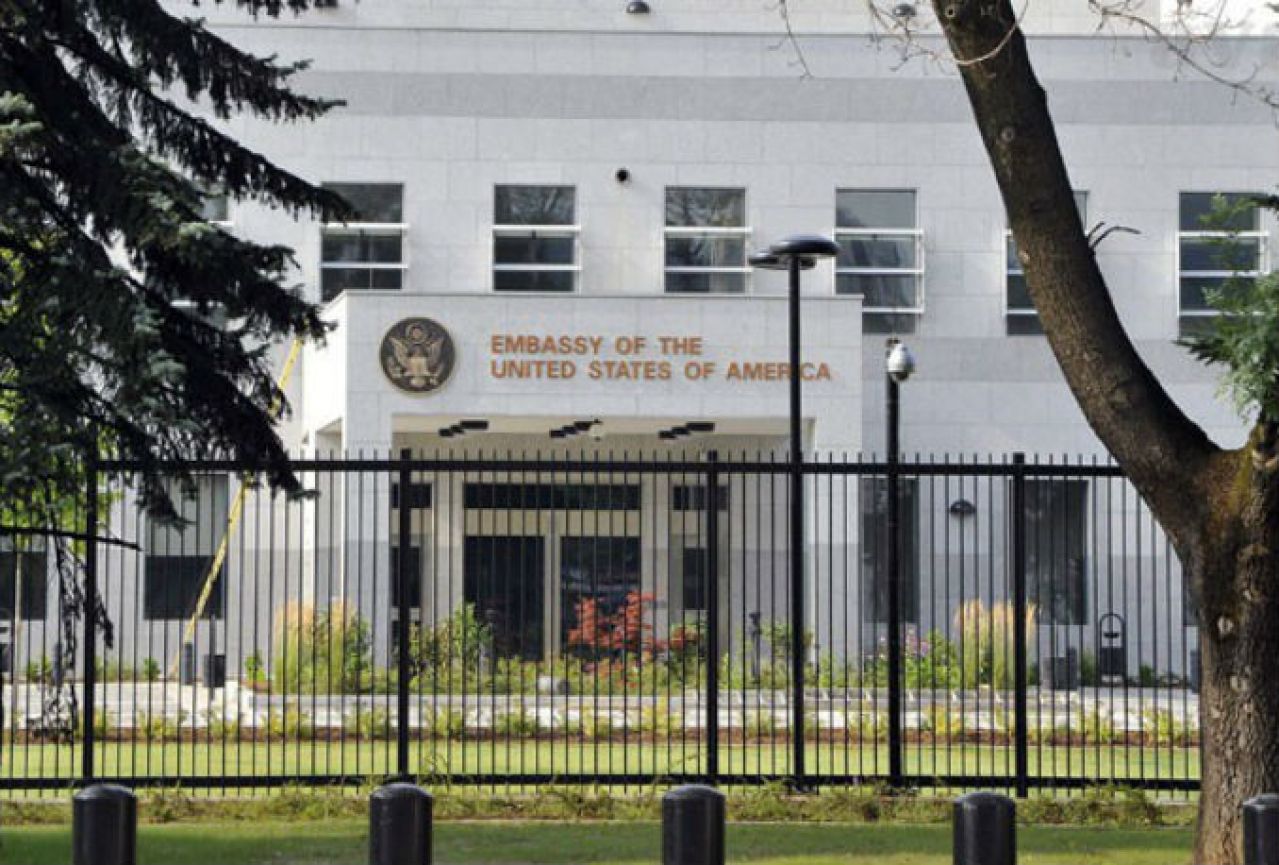 Ukoliko ste nastavnik engleskog jezika (ili izvodite nastavu na engleskom jeziku) i želite svoje znanje usavršiti kroz 8 nedjelja dug program stručnog usavršavanja, Ambasada Sjedinjenih Američkih Država ima poziv za vas.
Više informacija o "AE E-Teacher Program" stručnom usavršavanju i načinu na koji možete prijaviti prenosimo na engleskom jeziku. Rok za slanje prijava je 15. aprila 2019.
The AE E-Teacher Program
The AE E-Teacher Program from the U.S. Embassy is offering opportunities in the Summer of 2019 for English language professionals who have strong English language reading and writing skills and would like to participate in an 8-week course in Teaching English to Speakers of Other Languages (TESOL) developed by U.S. educational institutions.
1. There are seven GLOBAL courses available for Spring 2019. You can apply for one of the courses using the attached application for Global Application. The courses are in the topics below, with descriptions of each in the attached document Global Newsletter:
• Content-based Instruction
• Integrating Critical Thinking Skills into the Exploration of
• Professional Development for Teacher Trainers
• Teaching English to Young Learners (3 to 10 year olds)
• Teaching Grammar Communicatively
• TESOL Methodology
• Using Educational Technology in the English Language Classroom
The deadline for all Summer Term courses is
April, 15, 2019 at 23:59 local time
Candidates may submit their completed application at bhexc@state.gov with the subject line "Candidate Last, First Name 2019 Fall Term AE E-Teacher Program" or mail it, to be received by April,15, 2019, to: U.S. Embassy in BiH, Academic Exchange Coordinator, 1 Robert C. Frasure Street, 71000 Sarajevo.
For more program information, please visit the American English E-Teacher Program's website or the U.S. Embassy AE E-Teacher Program webpage.
Contact with questions the U.S. Embassy in BiH's Academic Exchange Coordinator at GolbusV@State.gov. When emailing, use the subject line: "2019 Fall Term AE E-Teacher Program."
Summer 2019 AE E-Teacher Participant Flyer
GOC Newsletter Final – Feb 2019
Summer 2019 AE E-Teacher Application