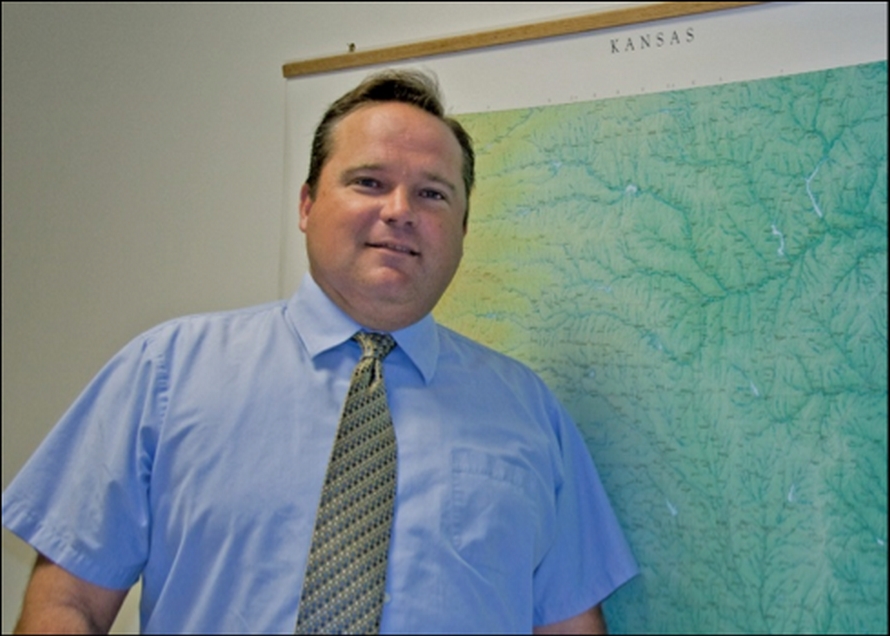 Iz biografije izdvajamo: Profesor Vontz član je akademske zajednice i direktor Centra za društvene znanosti Državnog univerziteta u Kanzasu (SAD). Svoj znanstveni rad u oblasti građanskog obrazovanja započinje 1992. godine master tezom o američkom državnom ustavu. Posljednjih 17 godina angažovan je kao ekspert i suradnik Centra za građansko obrazovanje u Kaliforniji, te je aktivno sudjelovao u pripremi programa "Mi građni" (izvorno: We the People).
Kao univerzitetski profesor bio je angažovan na univerzitetima u više saveznih država SAD-a (Indiana, Missouri, Kansas) gdje je predavo društvene znanosti na dodiplomskom i postdiplomskom studiju. Obnašao je funkciju direktora Vijeća za društvene znanosti savezne države Kanzas, pomoćnika direktora za publikacije Građanski Mozaik; bio je jedan od autora udžbenika "Istraživanje političkih ideja" za učenike srednjih škola; autor je i koautor brojnih članka, knjiga i poglavlja iz oblasti građanskog obrazovanja i društvenih znanosti.
Thomas S. Vontz – guest speaker on Civitas Multilevel Capacity Building Program
(AEECA Speaker Program) 
Thomas S. Vontz is an associate professor of education and director of the Center for Social Studies Education at Kansas State University. He has a B.S. from the University of Nebraska – Lincoln (1992) in Secondary Education, a M.S.T. from the University of Nebraska – Lincoln (1993) in Secondary Education; and a Ph.D. in Curriculum Studies with an interdisciplinary minor in Law and History from Indiana University (2000).
Dr. Vontz's involvement in civic education began in 1992 when he was awarded the James Madison Fellowship to pursue a Master's Degree focusing on the United States Constitution. After completing his Master's Degree, Dr. Vontz taught at the high school level and became involved in the Center for Civic Education's We the People. . . the Citizen and the Constitution, taking teams to the National Finals three consecutive years. He has continued his involvement with We the People, in various roles, over the past 17 years.
Faculty positions in Indiana, Missouri, and now Kansas, have kept him on the forefront of civic education with the opportunity to teach undergraduate and graduate students in the area of social studies education. He has served as the President of the Kansas Council for the Social Studies, Associate Director for Publications for Civics Mosaic, and co-author of Exploring Political Ideas—a reference book for high school students published by Congressional Quarterly in 2010. Dr. Vontz is the author /co-author of a number of journal articles, book chapters, and three books.