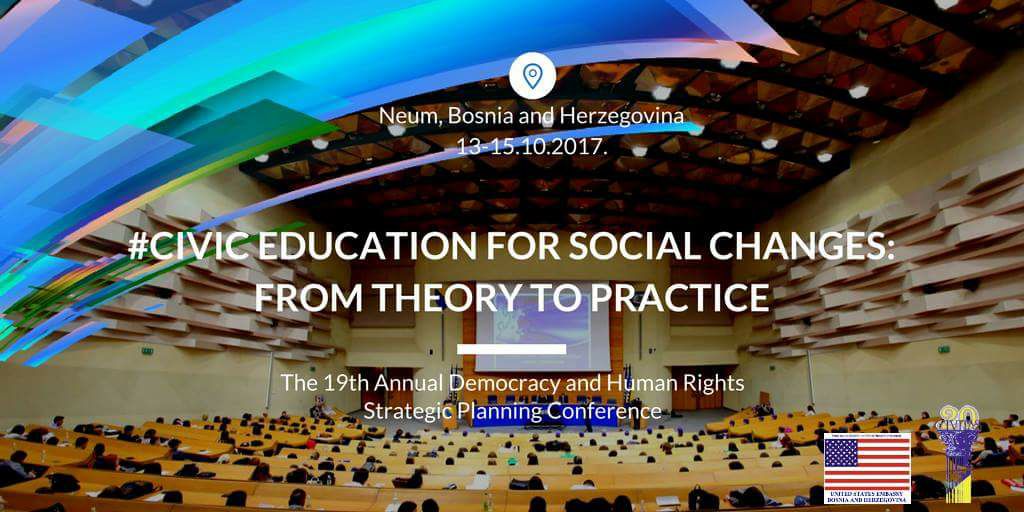 The Nineteenth Annual Democracy and Human Rights Strategic Planning Conference will be held in September 2017 in Neum, and will gather 120 stakeholders from over the country.
This year's Conference topic is "Education for active and responsible citizenship and social change: From Theory to Practice". Through plenary and parallel sessions, participants will discuss how to bridge the gap between theory and practice when it comes to active participation of citizen in public policy and other decision-making processes and how to use civic education to inspire civic action.
Conference will be an opportunity for participants to share their best practices, experiences and ideas for assessment, advancement and sustainability of civic education at all levels – from kindergarten to university.